Tanne Harz invites too many trips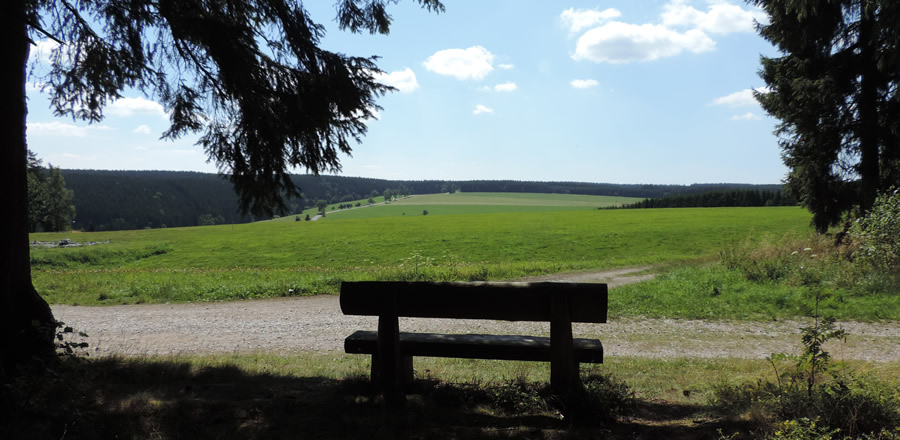 The resin, our northernmost mountain range in Germany, is a hiker's paradise. And the Hotel Zum Brockenbäcker forms a good starting point for many chunks tours, on foot, by car or in combination ...

"Who wants to experience the mountains on his own feet, finds a large number of well-kept and sign-posted trails before; the resin club with its 16,000 members making here honorary excellent work hundreds guided walks for all abilities show visitors the most beautiful parts of the resin.." (Quote Wanderverband Saxony-Anhalt)
You can always connect with the guided tours of the Harz Club or explore on your own, the hiking region
---
Recommended hiking trails - just a few selected:

Harzer-Hexen-Stieg
It crosses the resin with a total length of 97 kilometers from west to east and is designed as a continuous marked main trail. It allows hikers to discover the resin in one piece in its diversity. ( http://www.hexenstieg.de )



Harzer Grenzweg
Hiking along the Green Belt: The Harz border leads for the most part directly to secretive border paths or the previous "patrol" along the former inner-German border, he uniquely combines nature, culture and history of the resin. He crossed the mountains on a diverse and partially demanding hiking route between the Grenzturm Rhoden (Osterwieck) in the north and the Borderland Museum Tettenborn (Bad Sachsa) in the south.
(Entry close to Brockenbäcker possible from the hotel)

The Kaiserweg
A thematic Fernwanderweg, the only crossing on a total length of about 110 kilometers from the resin and finally the Kyffhäuser mountains. From Goslar or Bad Harzburg on the northern edge of the Harz he crosses the resin to Walkenried in the south; and then about Nordhausen to Tilleda on Kyffhäuser.



Trails of Harzklub around Tanne
The Harzklub manages a network of 8 trails (total 39 km) in the environment. All routes are well signposted and provided with hiking benches and shelters. ( http://www.harzklub.de/zweigvereine/tanne.html )


---
Attractions in the surrounding area and region:
Objectives
Distance
Brocken in the Harz National Park
(Not by car possible)
ca. 24 km
Harzer Schmalspurbahnen, Station Sorge
ca. 1 km
Hexentanzplatz and Roßtrappe near Thale
ca. 31 km
Rübeland, mines and caves
ca. 17 km
Rappbode Reservoir
ca. 18 km
Braunlage
ca. 13 km
Goslar
ca. 50 km
Wernigerode
ca. 25 km